The Hotel offers its guests:
Free Wi-Fi;
Free private parking;
Room service;
Washing machine for guests use (extra payment);
Bar;
A large terrace / solarium;
Pool;
Garden.
Bed & Breakfast
Breakfast room with a splendid view of the garden and woods
La Macchia offers a welcoming atmosphere in a breakfast room with a beautiful view of the garden and the forest that surrounds the hotel.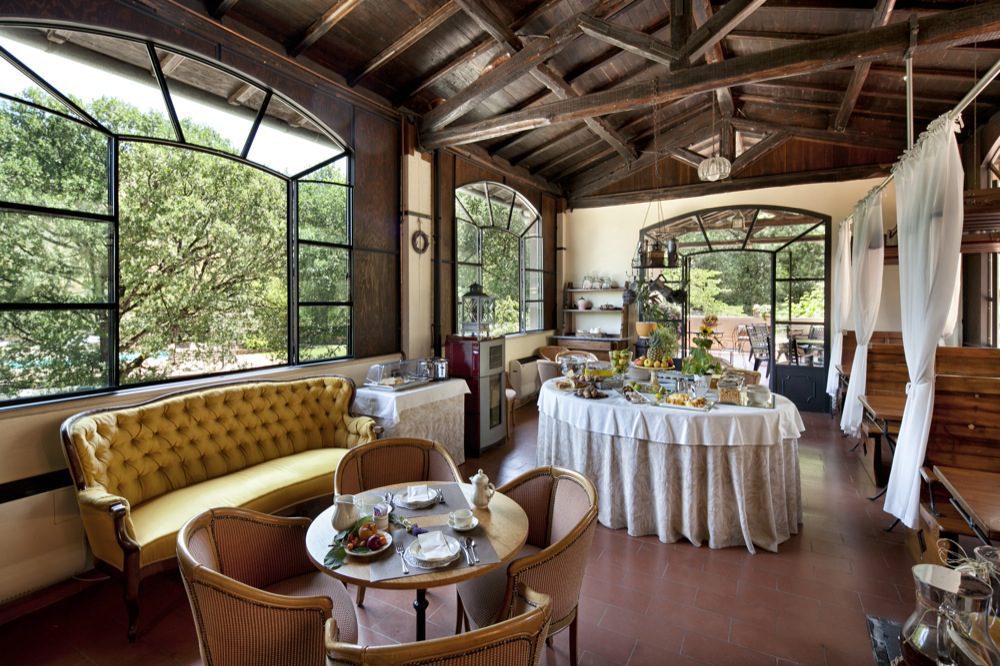 With its stained glass windows, authentic seats of an old train, the room recreates the style of an old railway carriage in a special way and with a touch of class, offering you a comfortable breakfast to start the day with something extra!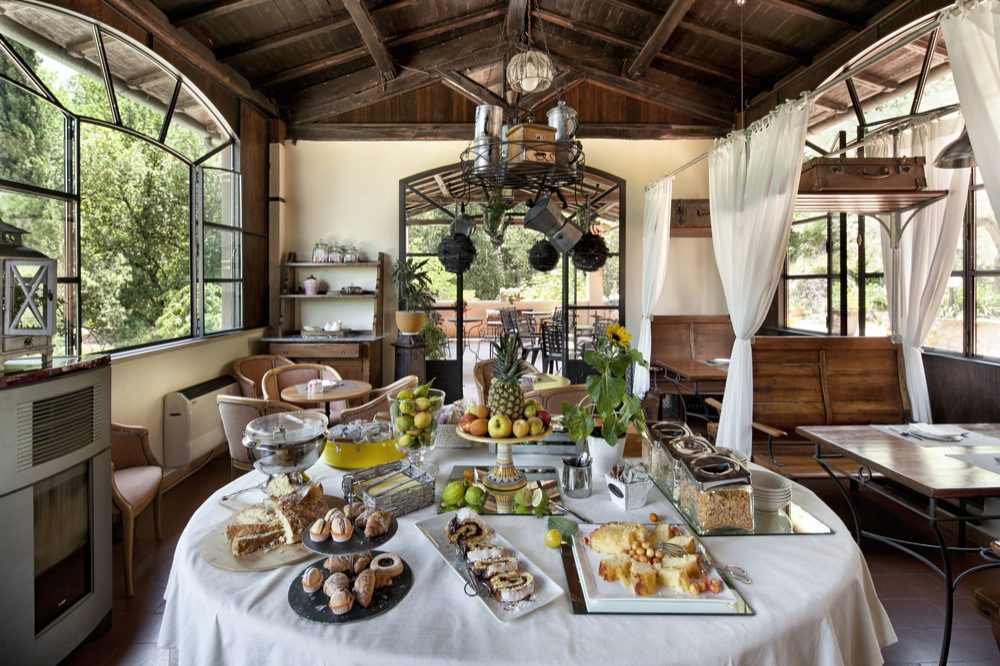 The area is open throughout and offers an abundant supply buffet breakfast, enriched with homemade pastries baked in a wood-fired oven.
"L'Osteria del Trenino" is a typical Umbrian trattoria which collects extensive documentation regarding the history of the former Spoleto-Norcia Railway: a railway line that ran close to the hotel. A particular arrangement, made with wooden seats recovered from the old disused carriages, welcomes guests in a warm atmosphere.
Hotel with swimming pool
Plan your event by the pool
What more could you ask for than a holiday immersed in nature to discover Spoleto and the Umbrian landscapes that enchant the heart?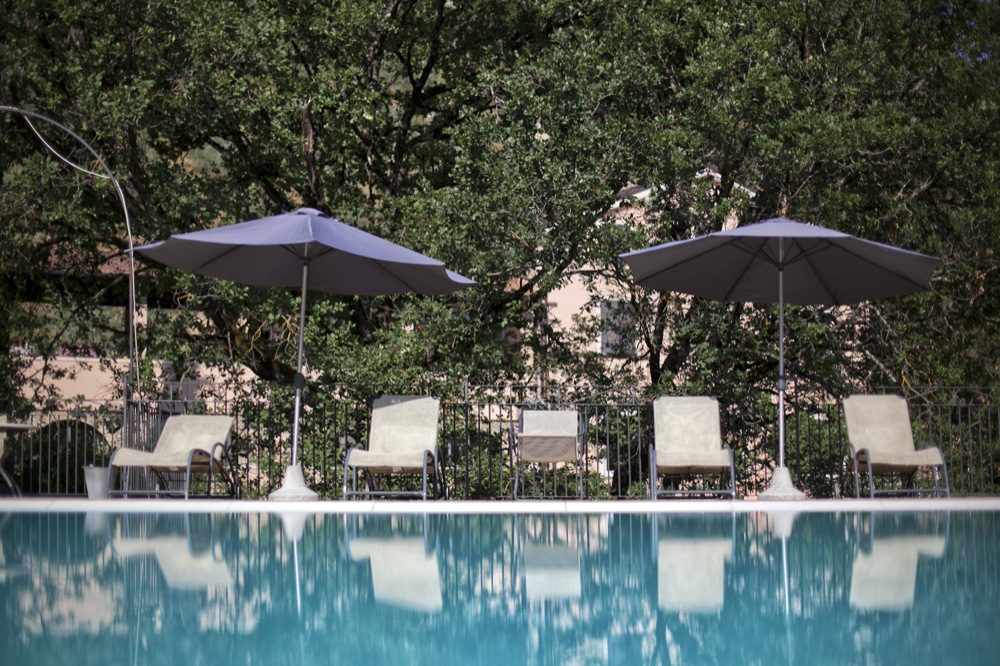 La Macchia offers green space, far from the noise and accompanied by the chirping of birds, where you can relax in the park surrounding the hotel, sunbathe and cool off in the beautiful outdoor pool.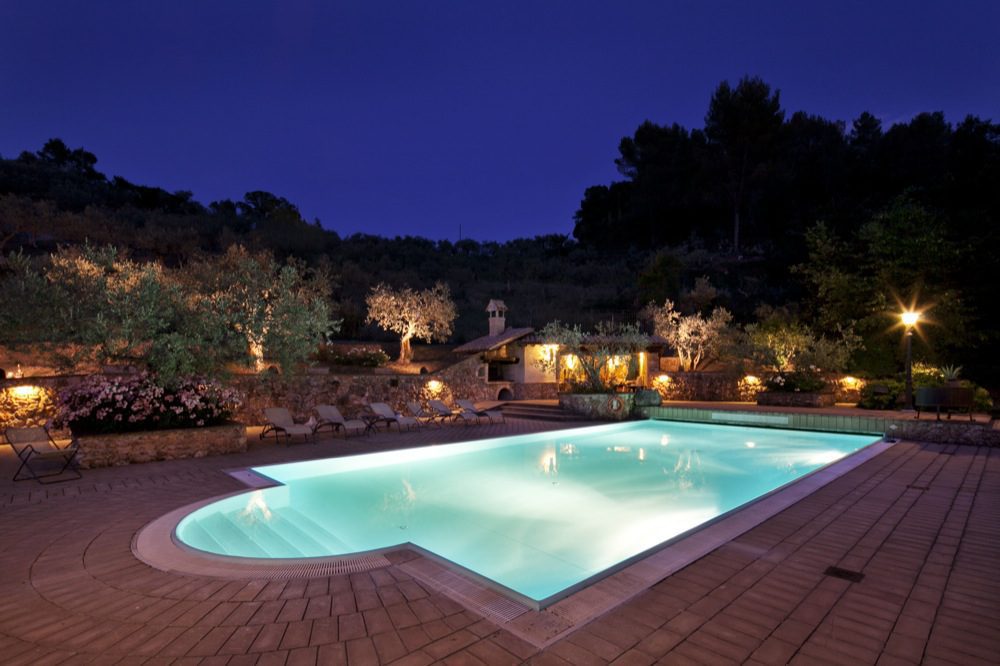 Moreover, to give a touch of class to your stay, the hotel staff offer splendid poolside buffets, so you can enjoy the well-being of nature at 360°.